2022: the year we lived our values
Fenomenal Funds is a feminist funder collaborative that aims to strengthen the resilience and visibility of women's funds members of the Prospera International Network of Women's Funds (INWF). Our work is predicated on the recognition that while feminist movements across the globe continue to make gains in challenging the norms, systems, and structures of power that deny women, girls, and LGBTQI people access to equal rights and justice, their work is chronically underfunded.
We respond to this reality with a model that commits significant resources to strengthening the ecosystem of women's funds and pursuing that goal through a model of shared power.

In this report, we highlight the main achievements from 2022 with a focus on each of the five areas of our work: Shared Governance, Participatory Grantmaking, Learning and Evaluation, Communications and Engagement, and Fund Management.
Governance Highlights
Improving our Practice: We emerged from 2021 with a stated desire to improve how we work together as a Steering Committee (SC). We pursued that goal by hiring an external consultant to facilitate a process of listening to the members of the SC and AC to document the successes and challenges of operationalizing our shared governance model. WiseBridge facilitated a process for current and former SC members to get to know each other, collectively name and then release the narratives, assumptions, and behaviors that hinder our effectiveness and to identify solutions to our biggest challenges. During this first in-person meeting of Fenomenal Funds, the SC had an opportunity to be together in a way that had not been possible in the first two years of the initiative due to the pandemic. The process supported the ongoing process of building relationships and trust, relationships, being intentional about how we work together,  including improving our decision-making processes, more clearly articulating roles and responsibilities, and a strengthening our commitment to the collective responsibility of  achieving our shared vision.
Navigating Change: If there is anything that was a constant for the Steering Committee in 2022  – its change. While we anticipated a number of transitions toward the end of the year, they came earlier and all at once. As we navigated the transitions, we paid attention to sustaining our momentum by making timely decisions on work that needed to move forward while slowing down in other areas. We also worked to further systematize the on-boarding of new members and thoughtfully supporting new members  integrating into the SC. 
Grantmaking
Collaboration Grants Awarded: Fenomenal Funds launched the Collaboration Labs, a process designed to facilitate meaningful collaborations among women's funds of the Prospera INWF. Curated by a community of facilitators and documenters, who skillfully held safe and courageous spaces for women's funds to connect, discover, dream, and define the work they want to do together and how they will do it. The Collaboration Labs fostered relationships across regions, sizes, and scope of women's funds. It also connected staff who play diverse roles within women's funds and often don't have the opportunity to learn from each other. Simultaneous interpretation and translation in Cantonese, English, French, Korean, Portuguese, and Spanish facilitated language justice for all participants.
The collaborations tackle substantive issues that are at the heart of the mission of women's funds, including collective care, feminist grantmaking and participatory learning, financial resilience, resource mobilization, organizational development, and transformational leadership.

The process challenged the existing power equation by breaking the hold over "knowledge" and "capacity," usually centered in the global north by fostering strong south-south feminist alliance building. Based on the recommendation of the Advisory Committee, the Steering Committee approved grants totaling $5,247,744 awarded to 13 collaboration groups formed by 37 women's funds members of the Prospera International Network of Women's Funds. 
Resilience Grants Disbursed: The Resilience Grants support women's funds in addressing their immediate organizational capacity needs and planning for long-term resilience. With the release of an additional year of funding in 2022, the women's funds continue to strengthen their organizational infrastructure which enhances their internal capacity to navigate today's complex environment. We developed a simple three-question narrative template and worked with New Venture Fund to modify the financial reporting template to make it more user-friendly. Early indicators show that women's funds used resources to strengthen their infrastructure  by supporting staff capacity, compensation, as well as their care and wellbeing; increasing their financial resilience by establishing financial reserves (many for the first time) while diversifying income streams; while also taking time to work on their strategic  focus, improve their digital security, and enhance efficiencies in their operations. 
Women's Funds Supported for Equivalency Determination: In 2022, Fenomenal Funds supported seven women's funds to attain their Equivalency Determination (ED). We worked with New Venture Fund to fast-track the process for Ukrainian Women's Fund (UWF). UWF reflected that obtaining the ED status was instrumental in securing timely emergency resources essential to supporting women's movements in the face of the war in Ukraine. The feedback from women's funds who completed the process in 2021 is that the ED status facilitated access to new funders as a barrier to access funding from US foundations had been lifted.
Learning & Evaluation
Learning Agenda & Strategy Defined: During 2022 Fenomenal Funds staff facilitated a participatory process to formulate our theory of change. Following guidance from the Steering Committee, staff recommended a Feminist Emergent Learning Framework to guide our approach to learning and evaluation. The Theory of Change and the Learning Framework informed the co-creation of our learning strategy and our learning agenda. This required an extensive level of consultation with the Learning and Evaluation Working Group and the Steering Committee. TThe approval of the learning strategy paved the way for the hire of our external learning partner. 
Documentation Analysis and Learning Curated A significant part of our work as Fenomenal Funds has been to systematically document and learn from our grantmaking process in real time. This requires setting up clear and robust systems of documentation and analysis in order to draw out insights and reflect on what we are learning and its implications. In 2022 our focus was on setting up systems to document knowledge generated through the collaboration labs. The process drew on discussions held between women's funds; feedback and reflection from women's funds, the facilitation team, and the Advisory Committee throughout the discovery, define and refine phases of the Collaboration Lab. As we analyze everything we documented, we will be drawing out insights and sharing them with the Fenomenal Funds community, and in time, with external stakeholders. 
Insights Shared at Human Rights Funders Network: Another highlight for 2022 was co-hosting a session with CRIF, FRIDA, and Purposeful on our learning agenda and framework at the Human Rights Funders Network Conference held in Oaxaca, Mexico. This was a wonderful opportunity for the Feminist Learning and Evaluation Manager to share our journey and learn from others. The session focused on decolonizing practices in each of the organizations as examples of how to shift power and challenge the traditional MEL narrative. There session generated a lot of interest. The four organizations plan to continue collaborating by forming a community of practice to learn from each other. 
Communications and Engagement Highlights
Website and Social Media Launched: In February 2022, we took the exciting step of launching our visual identity through our website and presence on social media platforms. Received positively across different audiences, this step gave us an opportunity to share aspects of our work and to amplify news from women's funds. A variety of audiences showed interest in learning about our model. For example, our Learning and Evaluation Manager Shama Dossa's blog on the Fenomenal Funds Feminist Emergent Learning strategy drew wide attention. 2022 was our stepping out year. We look forward to sharing more of our work to engage philanthropy.
Philanthropic Landscape Mapping Conducted: One of the intended outcomes of our strategy is using the insights and knowledge from our model and our work to engage the wider philanthropic community on what it means to decolonize and democratize philanthropy. We received valuable insights about the ways that the philanthropic landscape is changing, how the trends affect opportunities to mobilize resources, and what points of entry will open up dialogue on the issues that sit at the center of our work. Based on analysis of the interviews, we will engage the SC in defining who we engage, as well as which platforms and gatherings we engage. Our aim is to leverage our experience and knowledge to support philanthropy more broadly to continue making shifts towards a more dynamic, connected, and responsive funding ecosystem.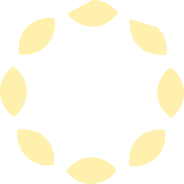 Fund Management Highlights
The work of operationalizing our shared governance model and our participatory grantmaking sometimes overshadows the ongoing work of managing a pooled fund. This year we made great strides toward improved coordination and a more connected team. 
Improved Coordination: The implementation of our work happens across different stakeholder groups. In 2022, we established more regular opportunities to facilitate coordination and information sharing within and among stakeholder groups. Throughout the year the Co-Chairs provided leadership in guiding the work of Fenomenal Funds.  The Steering Committee exercised its responsibility  for oversight and setting strategic direction.  We shared information and coordinated with the  Prospera Secretariat . We also kept to our aim of quarterly meetings among the SC and AC to create opportunities for joint reflection and shared learning. 
Connected Team: The Fenomenal Funds team met, in person, for the first time in October. The week-long meeting supported ongoing team building, reflection on ways of working, documenting learning, as well as supporting planning for the coming years. The solid foundation of our relationships developed by connecting through one-on-one and  bi-weekly team meetings, as well as through Slack conversations made it an easy and supportive time that reinforced our strong working relationships. We enjoyed our time together, deepened our understanding of each other's work styles and figured out how we incorporate that knowledge into how we facilitate how we work together.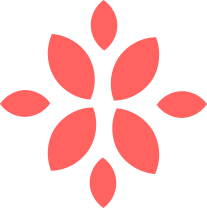 We have maintained a steady pace in our grantmaking to resource women's funds. With the approval of the resilience grants, we have awarded more than $16 million in grants, 75% of our target grantmaking goal. Under the resilience grants, women's funds are using the resources to invest in people, assets, systems and processes. Women's funds used the collaboration grants to go deeper on topics that emerged in the resilience grants which means that these two funding streams - resilience grants and collaboration grants - are largely reinforcing the same areas of priority. With the Learning Partner coming on board in 2023, as well as plans to hold participatory sharing and learning sessions, we look forward to further documenting the change resulting from this funding.